YOUR RESULTS

You have reactive, atopic prone skin
Atopic prone skin (or eczema) can affect us at any age. It's a common condition that is neither contagious nor irreversible, and can be caused by genetics, environment and alterations in the skin's natural barrier.
Its symptoms include redness, itching and dryness of the skin on the body and face. Atopic skin can also flare up when you come into contact with dust, animal hair, and certain fabrics like wool and synthetics.
Care for atopic skin by using dermatologically tested products that soothe irritations, repair the skin barrier and gently nourish your skin on a daily basis. Take special care in low-humidity or very cold weather, and when handling irritants such as detergents, soaps, perfumes, and fragrances.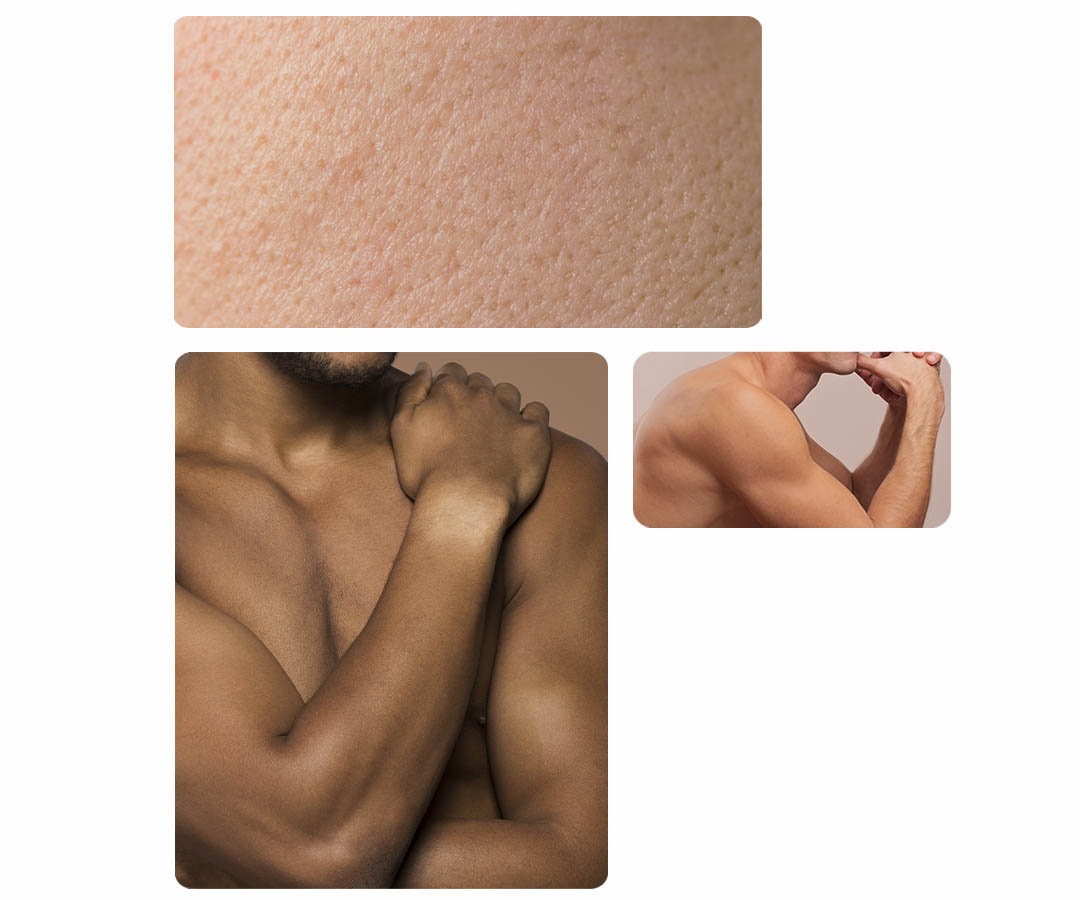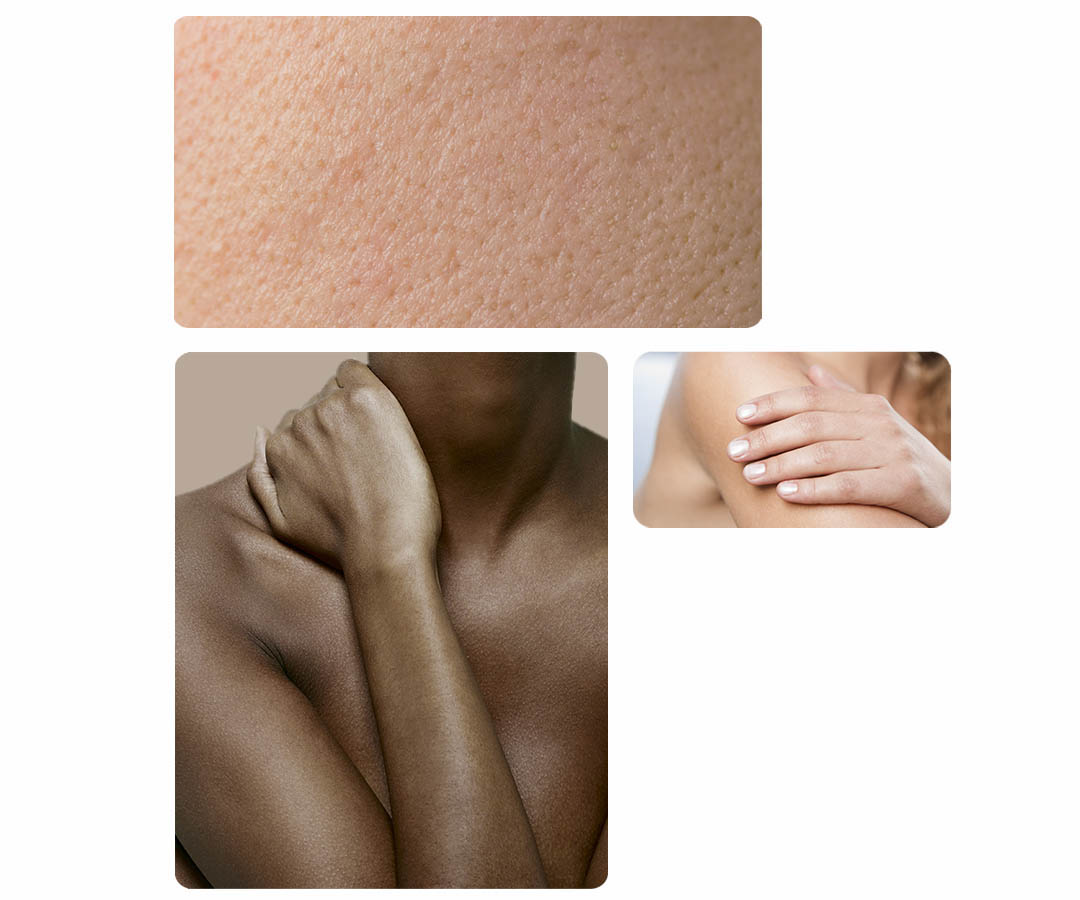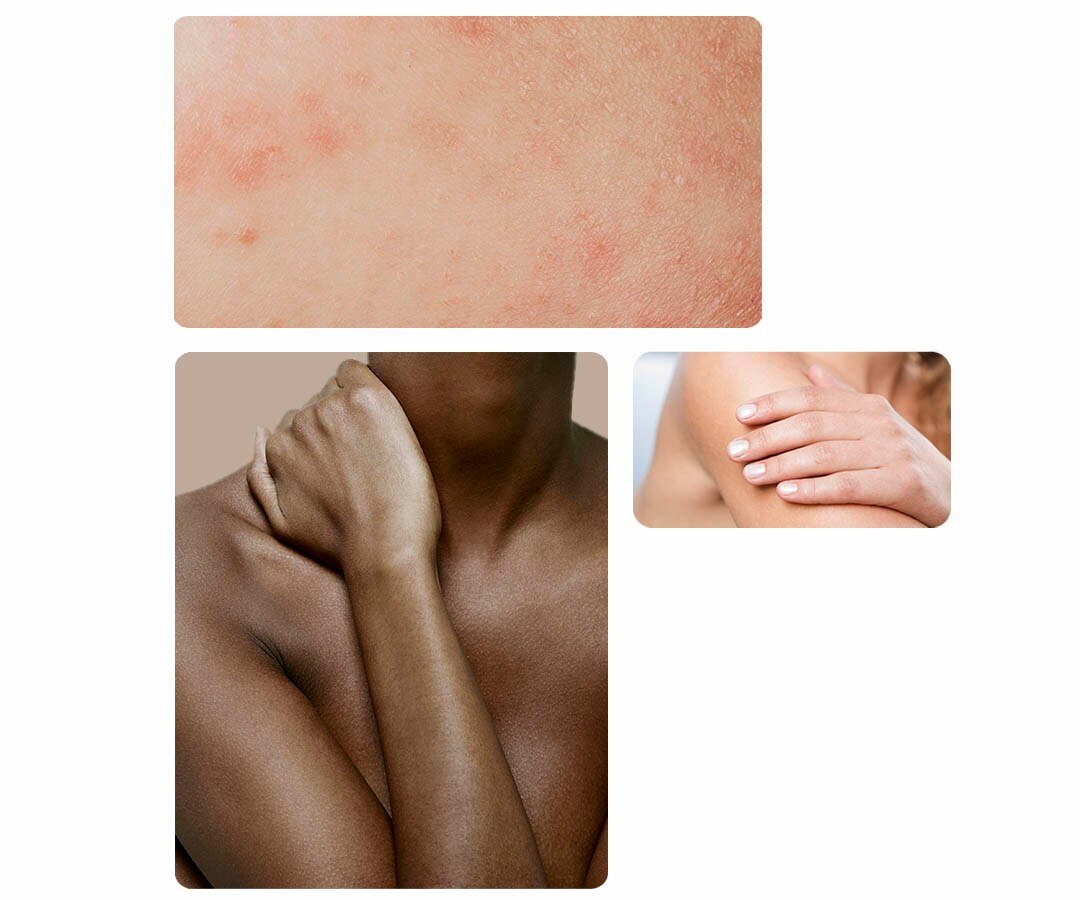 FACT 1
Atopic prone or Eczema is a condition, not a skin type. It can be caused by several factors such as genetics, poor immune system, and environmental triggers such as allergies.
FACT 2
This skin contition affects approximately 15%-20% of children and 1%-3% of adults worldwide.
FACT 3
This condition is due to a weakened skin barrier function which makes the skin unable to absorb lipids and retain water as it should, causing it to become dry and sensitive.
FACT 4
Stress and lack of sleep can also trigger eczma flares.