Our Mission
Healthy skin for everyone
Healthy skin is important. Skin protects our whole body and is the mirror of our overall health. Giving our skin a little care and attention every day helps to keep it in optimum condition. That's why we develop products that help skin work naturally at its best.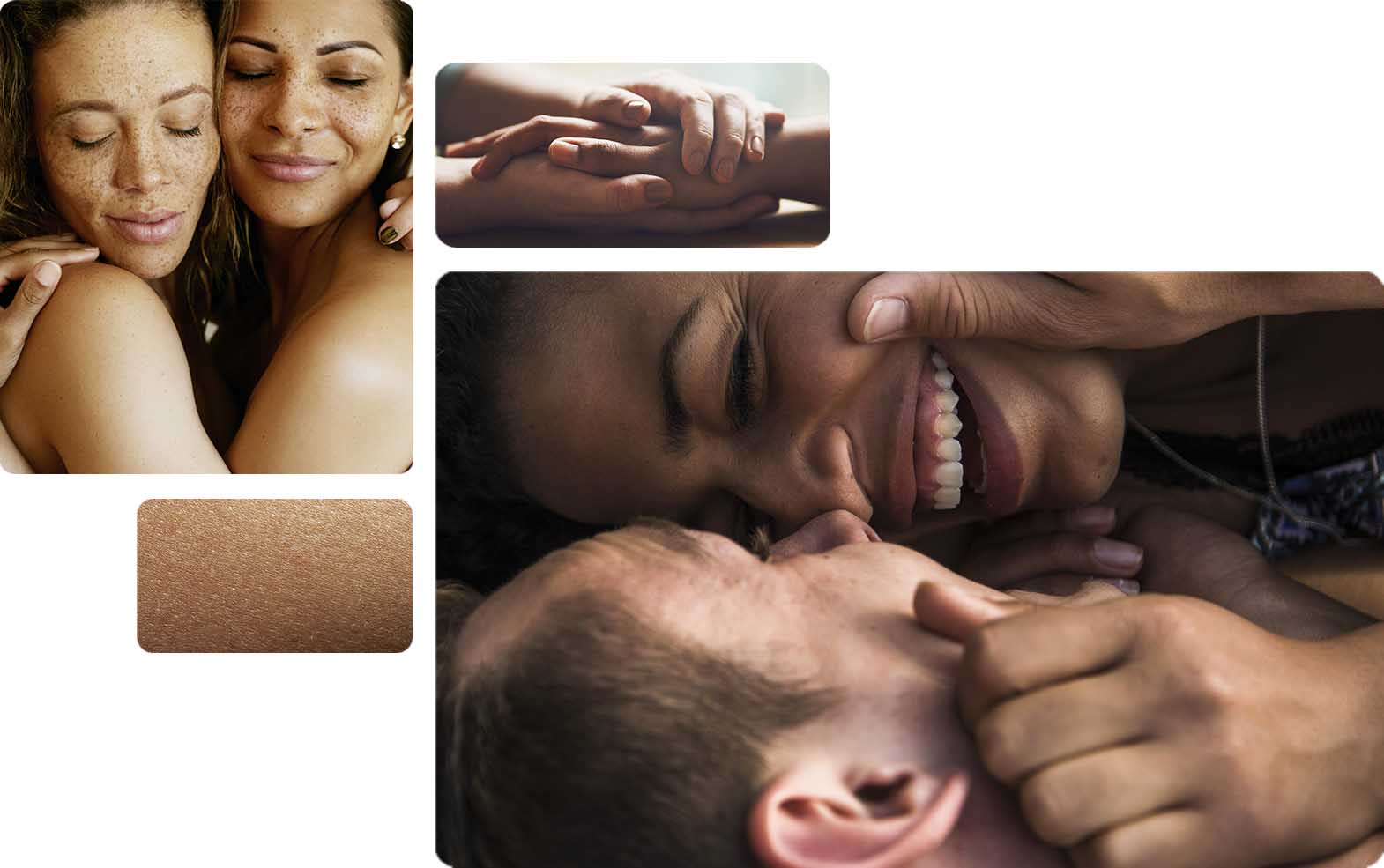 About Us
Here at Sanex, we pour all of our experience and expertise into developing the best products and services to help your skin be and perform at its healthy best, by supporting its natural processes.
Your skin is as unique as you are.
We understand that its needs change over time, and according to different seasons, environments or health conditions. We are constantly investigating and innovating, striving to push the boundaries of skin health expertise in our quest to develop the best solutions for your skin.
YOUR SKIN IS POWERFUL
At Sanex we understand the real power of skin. Not only does it protect us, it also lays the foundations for the most powerful forms of human connection. Our skin will always outshine a screen when it comes to making us feel good - as real connection crosses borders, boundaries and generations.
Skin teaches us our first lessons
It is our first language. We experience the world through skin before we can even speak or listen. Skin plays a vital role in the development of the limbic system, the part of the brain in charge of emotional learning and memory. So when a mother lovingly holds her newborn baby for the first time, her skin is already teaching lessons of love, compassion, gratitude and joy. From that moment and for the rest of our lives, we use the power of skin to transmit emotion to those around us.
The history of Sanex
Our range, which is constantly enriched with new products, is here to celebrate the uniqueness of each person and the diversity in skin types.
1984

The first skincare brand to keep skin healthy.

We enter the Spanish market as one of the first brands to launch a soap-free liquid bath and shower gel for everyday use, specially formulated to keep skin clean and healthy.

1988

Effective deo-protection with 0% alcohol.

We launch the first kind-to-skin deodorant with no alcohol, minimising skin dryness and irritation while maintaining effective odour protection.

1997

Time to keep men's skin healthy too.

We launch Sanex for Men to help men keep their skin in tip-top condition and better understand their individual skincare needs.

1999

Rolling with the times.

We improve our deodorant design and launch the first ergonomic big ball roller, making it easier than ever to apply our deodorants.

2000

Everyone deserves healthy skin.

Braille letters are introduced on all bath and shower packs, making our products more inclusive than ever.

2005

Loving and protecting the planet.

Our concern for the environment spurs the creation of Excel, the first eco-friendly deodorant spray with half the usual amount of gas, contributing to the global goal of reducing CO2 emissions.

2007

Effective protection without chemicals.

We launch NaturProtect, the first deodorant that replaces a chemical ingredient with a natural one – the Alum Stone. The launch of our Zero% shower gels the same year makes us the first brand to offer bath products containing the minimal essential ingredients for clean, healthy skin.

2008/09

Keeping your skin healthy in every way.

Sanex relaunches bath and shower products and deodorants using Dermo Active3 complex, the product formulation technology that offers three core components for healthy skin: deep moisturisation, protection against external agents, and pH balance.

2015

Pharma benefits for everyone, everywhere.

We launch the first mass-market products suitable for people with demanding skin conditions outside of pharmacies: AtopiDerm for atopic skin and Hydrate24h for very dry skin.

2017

Cleansing skin while respecting its natural functions.

Sanex develops a Physiological mild cleansing range of shower gels that don't interfere with the natural processes of skin, formulated with physiological water and skin identical emollients that preserve its natural pH and moisture.
For over 30 years, Sanex has brought you and your family the best solutions to keep your skin healthy. Our skin never stops growing and changing. Nor do we. Today, we are more committed than ever to delivering long-standing excellence and state-of the art innovation in personal care.